Blueprint Gaming are one of our favourite games providers, and we're particularly fond of their film and TV-themed slot games. From The Goonies to Top Cat and more, these action-packed slots give you a new way to enjoy your favourite TV shows and films.

In this blog, we're going to provide our pick of the best film and TV-themed slots from Blueprint. All of the slots featured below have Wild symbols too, giving you even more chances to land winning combinations.

Keep reading for a list of fun slot games, plus some information about exactly what Wilds are and how they can enhance your gaming experience.
How Do Wild Symbols Affect Slot Wins?
If you're new to online slots, you might be wondering what Wilds are. In a nutshell, they are special symbols that can substitute for other symbols on the reels to form a winning combination. For example, if you land two matching symbols on a payline but you need three to land a win, the Wild can act as a third matching symbol to achieve the win.

In most slots the Wild will be unable to substitute for bonus or free spin symbols, but it will be able to replace all standard symbols. Wilds sometimes have a cash value, but in other slots they don't have a value at all.

The best way to understand how Wilds work is to play a few different slot games – so let's take a look at some film and TV-themed options!
Why Are Blueprint's Slots so Popular?
Blueprint Gaming is a UK-based game studio that has been producing top-quality slot games for over ten years. With games like Fishin' Frenzy, Eye of Horus, Buffalo Rising and more under their belt, Blueprint have created some of the most popular online slots ever.

Although we love all Blueprint games, to narrow it down a little we've decided to focus on slots with a film and TV theme in this blog. Read on for our selection, and try any that take your fancy!
The Best TV & Film-Themed Slots from Blueprint
Popcorn at the ready - it's time to get to know some of Blueprint's blockbuster releases!
The Goonies
Hey, you guys! The Goonies is a feature-packed slot game based on the 80s cult classic film. In case you haven't seen it, it follows a group of kids ('the Goonies') who discover an old pirate map in the attic that leads them on an adventure to find the hidden treasure of One Eyed Willy, a 17th century pirate.

Of course, there are plenty of mishaps on the way, and in the slot game you'll see original stills from the game and have the chance to trigger a whole host of lucrative modifiers, from Mouth's Lucky Coins to Mikey's Hidden Treasure! In this slot, the Pirate Coin Wild can replace all other symbols except the Bonus Scatter.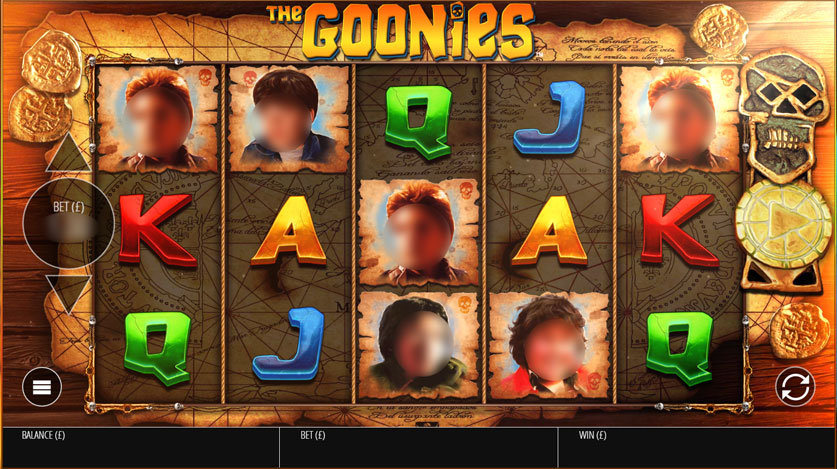 The Goonies JPK
In The Goonies JPK the gameplay is exactly the same as the original game we just described above - but with the addition of the Jackpot King mechanic. This is a progressive jackpot that can be won in addition to the prizes already on offer in the game.

The Jackpot King prize increases as more players bet on games in the Jackpot King network, meaning that there is the potential for some huge cash rewards. However, to trigger the Jackpot King feature you'll need to land five Jackpot King symbols on the same spin. You'll then spin a new set of reels to collect Crown symbols, and if you get 15 or more you'll get a chance to spin the Wheel King prize wheel and hopefully win a jackpot prize.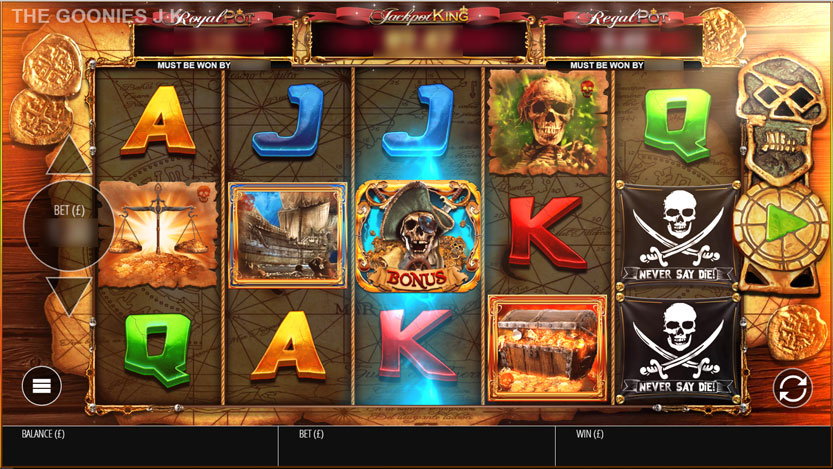 Count Duckula
Count Duckula is a spooky yet silly slot game inspired by the cartoon series of the same name. The Count Duckula character actually first appeared in the Danger Mouse series, but eventually he got his chance in the limelight with his own series.

In the slot game you'll also encounter Igor, a vulture who is the butler to the Duckula family, and Nanny, a hen who (unsurprisingly) is the family's nanny. Both characters have their own random modifiers that can trigger on any spin, and other features include Wild Heart Free Spins, Count Duckula Wilds and more.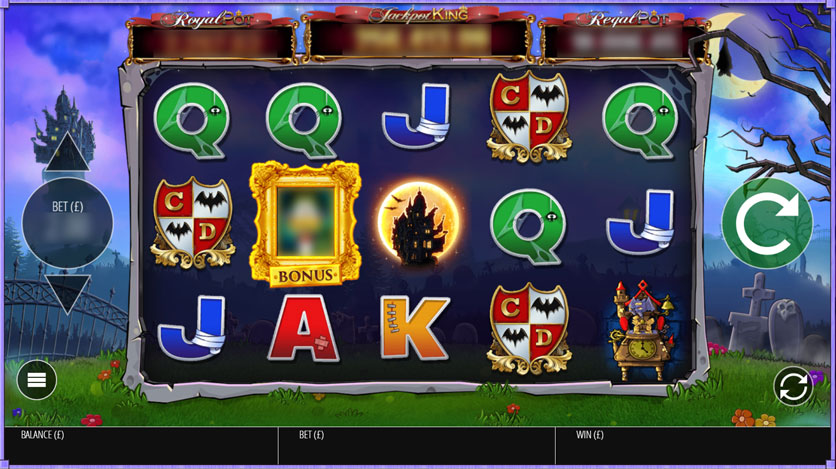 Top Cat
Top Cat was a cartoon icon in the 60s and 70s, and he and his feline gang are still much loved today. If you're not familiar with the show, it follows Top Cat and friends as they try to get rich and eat for free on the streets of Manhattan, while escaping do-gooder policeman Officer Dibble.

TheTop Cat slot game features many of the characters from the original cartoon, plus a whole host of bonus features to keep you entertained. Random modifiers like Choo's Piano Wilds or Brain's Water Wilds can be triggered randomly during any spin, and there are five fun bonus rounds to choose from if you're lucky enough to get three Bonus symbols on reels 1, 3 and 5.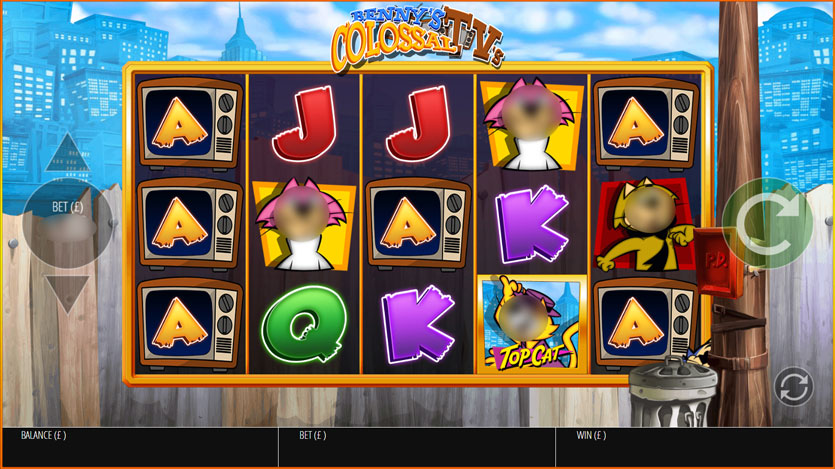 Jungle Jackpots
Last but certainly not least is Jungle Jackpots, a Jungle Book-inspired slot game featuring Mowgli, Kaa, Baloo and Bagheera from the famous novel and film. If you look closely, you'll notice that the reels are set on the pages of a book, and when the pages flicker Mowgli's Wild Adventure will be triggered.

The pages will turn to reveal a random character and their modifier, with options like Mowgli Wilds and Hathi Expanding Wilds. There's also a range of bonus features, one of our favourites being a Baloo's Cash Bonus feature, where the friendly bear will shake a tree to hopefully win you gold coins.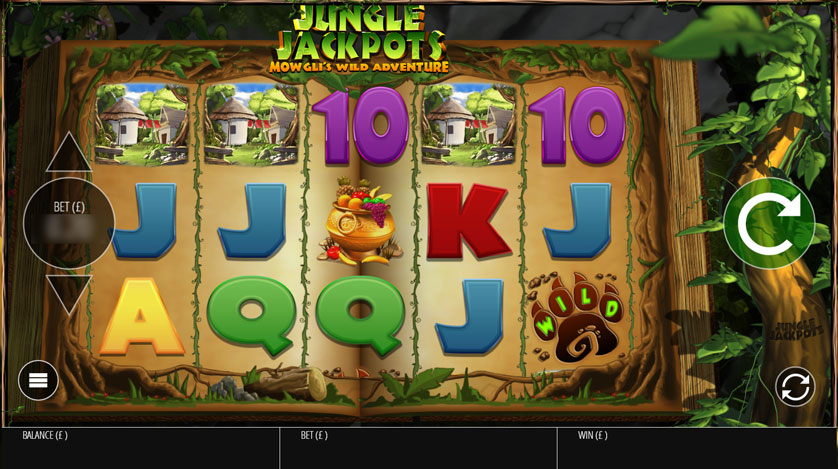 Play Blueprint Film & TV Slots with Wild Symbols at Prime Slots Now!
Find all these Blueprint gaming slots and more at Prime Slots, the home of all the best online slots and casino games. Join us today for a high-quality gaming experience like no other. Sign up at Prime Slots now and join the fun.