Image from Pixabay
Slot machines are the most popular gambling method in casinos and generate about 70 percent of the average US casino's income. It was just over 100 years ago that old fashioned slot machines started to become a big business. The first machine was invented in America in the 1880s or 1890s and within 20 years they were massively popular. By the First World War you could find a slot machine in pretty much any cafe, cigar store, barbers shop – or other less respectable places…
The early slot machines often fell foul of anti gambling laws, so rather than offer cash prizes, they'd payout with fruit flavored chewing gum. That was the origin of the traditional slots symbols: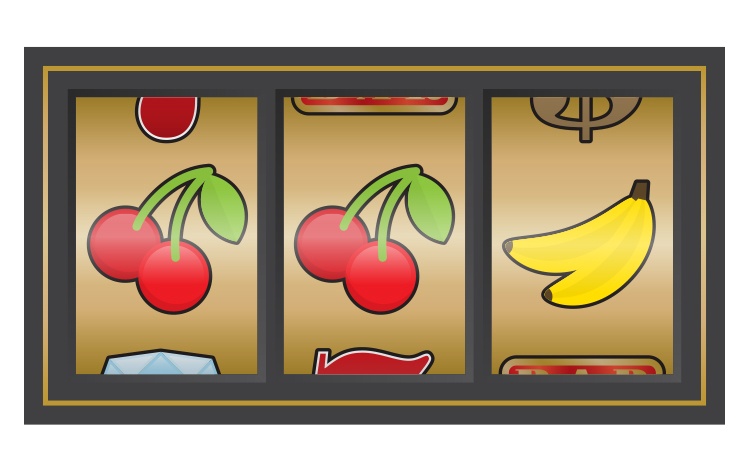 BAR started out as the logo of the Bell Fruit Gum Company and the bell that we still see on slots today, was an old fashioned liberty bell; a symbol of American independence. When slots caught on in Britain they were known as 'fruit machines' because of the colourful pictures of fruit that now promised cash prizes.
The first electronic slot machines appeared in the 1960s and the first real video slots in the late 70s. Despite the technological advances, the old style 3 reel machines have never lost their appeal. The traditional symbols and classic styles still have a serious number of fans.
Prime Slots has never forgotten to pay its respects to the original classic casino slot games. We've brought the kind of games that our great grandparents might have enjoyed playing, straight into the 21st century!
A slots fan in 1910 would be bewildered by the concept of online gaming and wouldn't have a clue about 'the latest online slot technology'. But if you sat them in front of a computer screen, they'd immediately recognize games like Double Diamond and Jackpot 6000.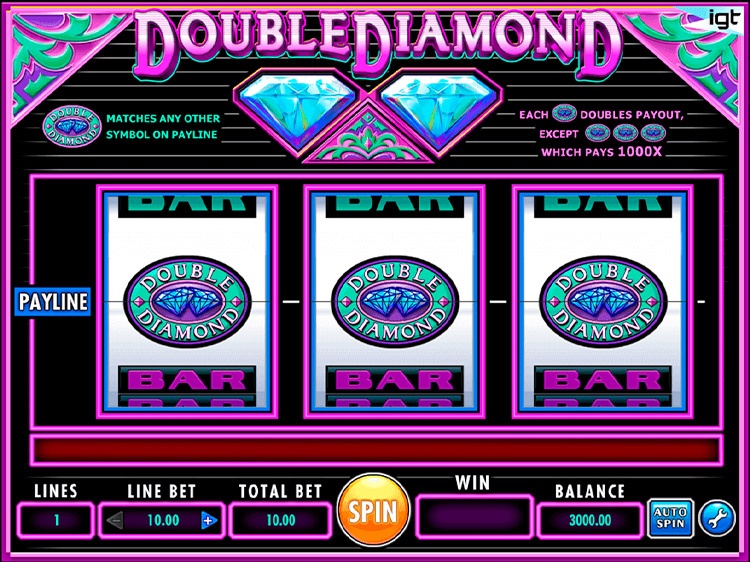 Over 100 years down the line Double Diamond still has all the classic features of an old style casino slots game – 3 reels, 1 line, great winning symbols like fruit, BAR and a bell. Jackpot 6000, a 3-reel  5-payline slot, perfectly captures the classic slot machine look giving off a vintage feel.
It's a fun game and, just like a traditional slots game, is really easy to play. The only real difference is that the early slots machines paid out in chewing gum or maybe pennies or a nickel; Prime Slots games allows for the chance to be rewarded with massive payouts!
Whether you love the old style classic casino slots – or the latest 5 reel, 15 line video fantasy slots, we've got something for you here at Prime Slots with over 1500 fun and exciting games!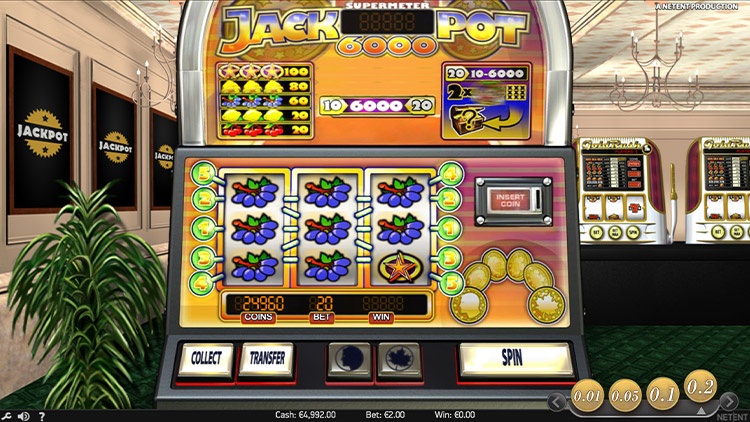 Have fun by trying your luck!