People typically visualise the cosmos up above when they think of discovery and wonder, but the ocean's depths also hold a lot of magic—you never know—mermaids might even be real! We are able to provide you with this sense of awe because of our connection to the SkillOnNet network and our early access to Playtech's new Triple Stop Mermaids Find game. On January 4th, you can begin playing this magnificent slot game with its enchanting marine theme; two weeks before the rest as on February 2nd, it will be released on systems not connected to the network. What features are offered to users by the Triple Stop Mermaids Find? Continue reading for more details!
Ocean's of Fun Await in Triple Stop Mermaids Find!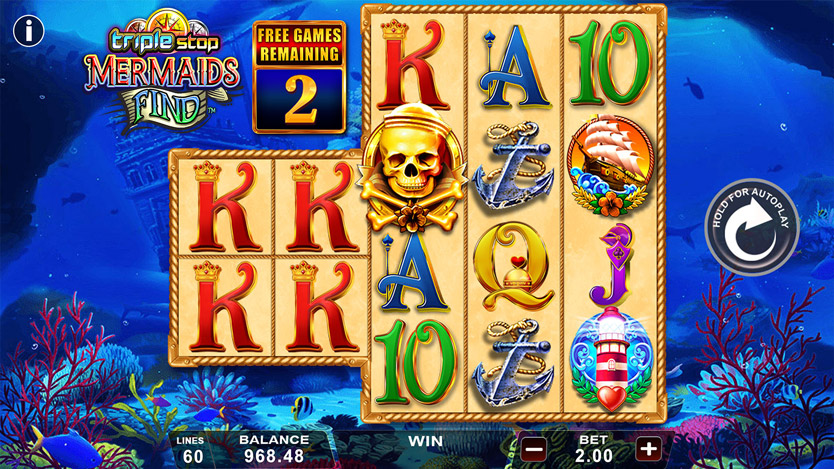 With 40 fixed paylines, a distinctive and intriguing 2-2-3-3-3 structure, and some extremely intriguing features, the Triple Stop Mermaids Find slot machine is quite the attraction. The ocean, the creatures that inhabit it, and the sail ships that go through it and may come into contact with the seductive mermaids served as the inspiration for the Triple Stop Mermaids Find game. The rocks that the mermaids used to entice sailors to the watery graves can be seen in the background of this title, despite the fact that they are far away. You win when matching icons such as Card Suits, an Octopus, a Skeleton, a Shell, and a Ship show up. The main bonus of this game is the free spins feature, which may be triggered by getting three or more scatter symbols. Even though most electronics won't work in the ocean waters (let alone get a WiFi connection! ), the Triple Stop Mermaids Find slot game has been optimised for play on all devices, including Android and iOS.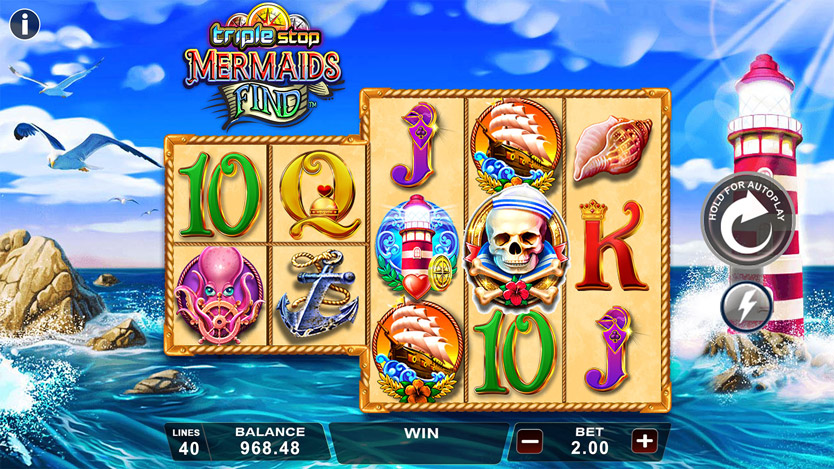 Play Playtech's Newest Slot Game, Triple Stop Mermaids Find at Prime Slots
So if you're feeling like a sailor listening to a siren's song, then sign up and play today at Prime Slots where you can enjoy early access to Triple Stop Mermaids Find.