Many slot game fans look for games with a high RTP, since theoretically these games pay out the most amount of money over time. But what exactly is RTP, and how does it work in slots?

In this article we explain all, plus we provide a list of our favourite Pragmatic Play slots with an RTP of 96%. Keep reading to find your new favourite!
What Is RTP in Slots?
RTP is short for Return to Player, and is usually expressed as a percentage. Percentage return to player (% RTP) is the expected percentage of wagers that a specific game will return to players over a long period of time. 
Each slot game has its own RTP, and this information is made readily available by the casinos.
Many players are interested in finding the slot machines with higher RTPs (such as those with an RTP of 96%), since these are the games that theoretically pay out the most amount of money over time.
However, it's important to remember that all outcomes are random, and just because a game has a high RTP it doesn't guarantee you a win.
How Do 96% RTP Slots Compare to Other Slot Games in Terms of Payouts?
The higher the RTP of a slot game, the more money it will theoretically pay out over a long period of time. While a slot game with an RTP of 94% should pay out £94 for every £100 that is bet on it, a game with an RTP of 96% should pay out £96 for every £100 that is wagered on it over time. 
It's important to remember that the above scenarios are theoretical, and this doesn't mean that if you place a £100 bet on a slot with an RTP of 96%, you will get £96 back.

In truth, it's impossible to predict whether you will win or lose in a slot game, and this is all part of the fun of it.
Pragmatic Games with an RTP of 96%
Check out our list of high-RTP slots from Pragmatic Play below:
Floating Dragon
Floating Dragon is an Asian-inspired slot game with a beautiful design featuring cherry blossom, koi fish and pretty kites (which are said to have been invented in China). The main attraction of this slot game is the Hold & Spin feature, which is triggered by landing three gold coins on the middle reel.
The gold coins that triggered the round will lock in place, and you'll be granted at least three respins to try to land more coins on the reels and boost your wins.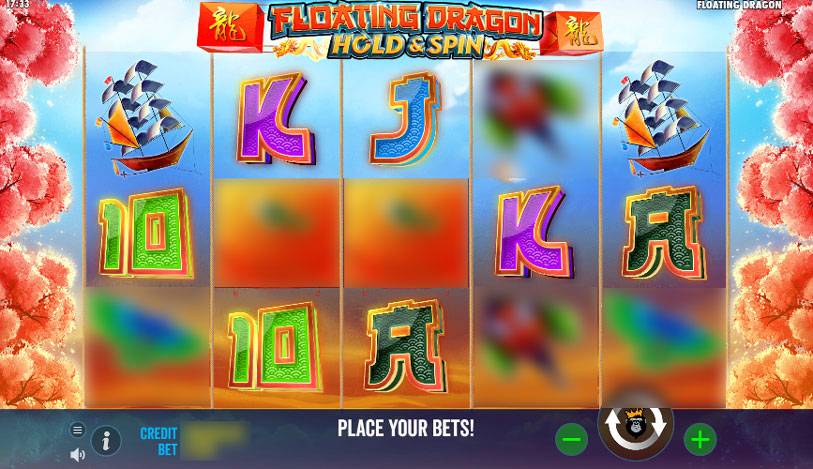 Dragon Hot Hold and Spin
We're sticking with the Asian theme for our next choice: Dragon Hot Hold and Spin. This bright and colourful game features Chinese Dragons, which are legendary mythical creatures in Chinese mythology. You'll also see paper lanterns, firecrackers and frogs on the reels.
As the name suggests, this slot also has a Hold and Spin feature that is similar to the one described in the Floating Dragon slot above. If the screen is filled with symbols by the end of the round, you'll get the chance to spin the Big Money Wheel for a maximum multiplier of 5,000x your stake.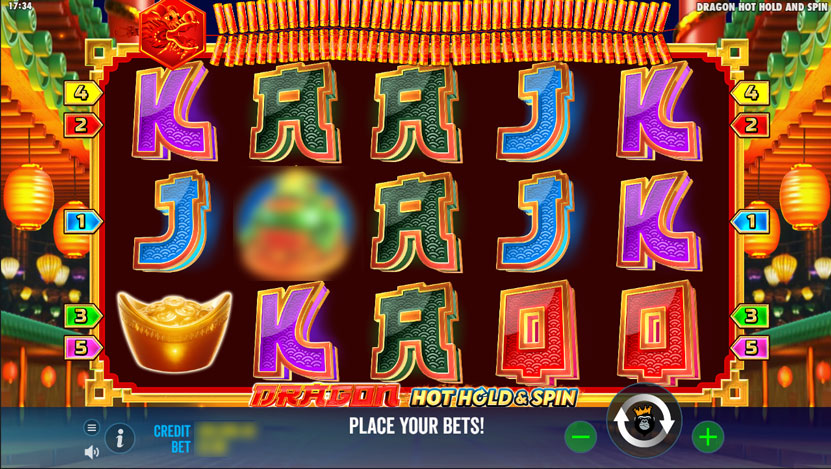 Hot to Burn Hold and Spin
Hot to Burn Hold and Spin is a classic fruit machine-style slot game with the addition of some fun fiery symbols. Match up fruits such as cherries, plums and watermelons on the reels for a chance to win a cash prize, with flaming Wilds to hopefully help you land more winning combinations.

Burning sun symbols also appear on the reels with a cash value attached. Land five or more of them on the same spin to trigger the Hold and Spin feature, where you'll attempt to fill the reels with sun symbols for a chance to trigger the Big Money Wheel.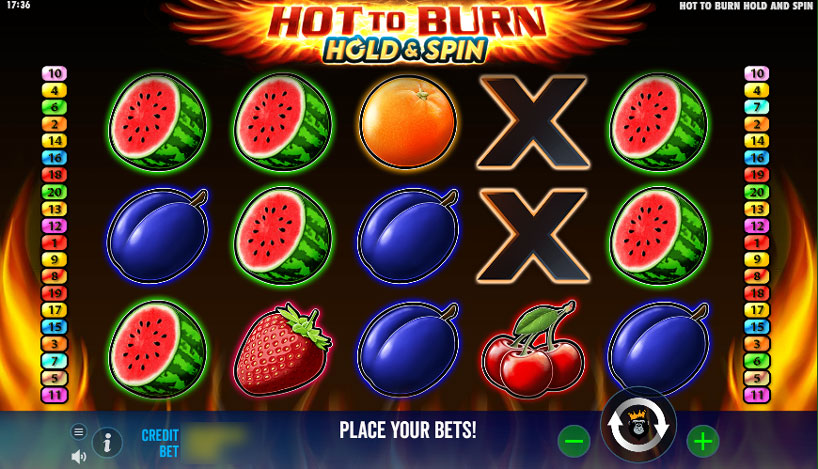 Power of Thor Megaways
Power of Thor Megaways is an epic slot game based on Thor, the Norse god of thunder and lightning. The game has a colourful, cartoon-style design and features symbols including Thor, Freyja (goddess of love) and other Norse-inspired characters.
In typical Megaways style, Power of Thor has 117,649 ways to win, plus a Tumble mechanic that sees winning symbols replaced with new ones that cascade down from the top of the reels. With Wilds, free spins and potentially unlimited multipliers, this slot game stands out from the crowd.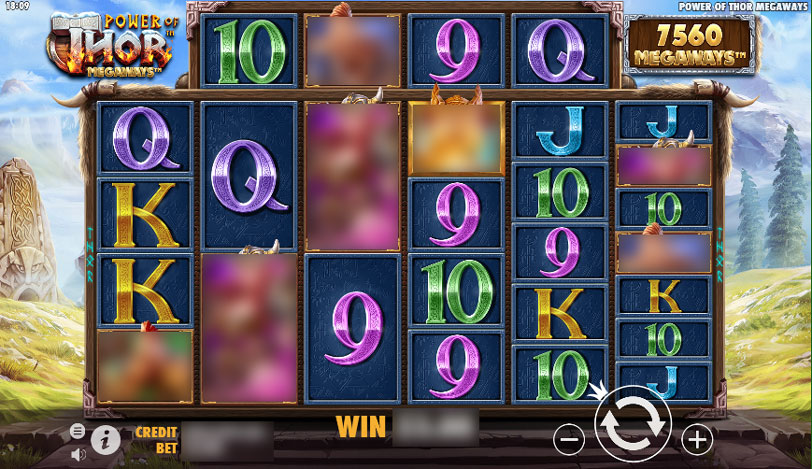 Temujin Treasures
Temujin Treasures is a unique slot game that has even taught us a little bit of history in the process. Temujin was the real name of Genghis Khan, the founder of the Mongol Empire and one of the most famous conquerors in history.
Although Genghis Khan is known for being a ruthless leader, the Temujin Treasures slot has a colourful and inviting theme that seems to want to show a softer side of Khan. Symbols include a smiling Khan, a lotus flower and an ornate vase.
And with 1,024 ways to win plus a Wheel of Fortune feature that can award a jackpot of up to 8,888x your stake, Temujin Treasures is an exciting slot game with plenty of opportunities to win a prize.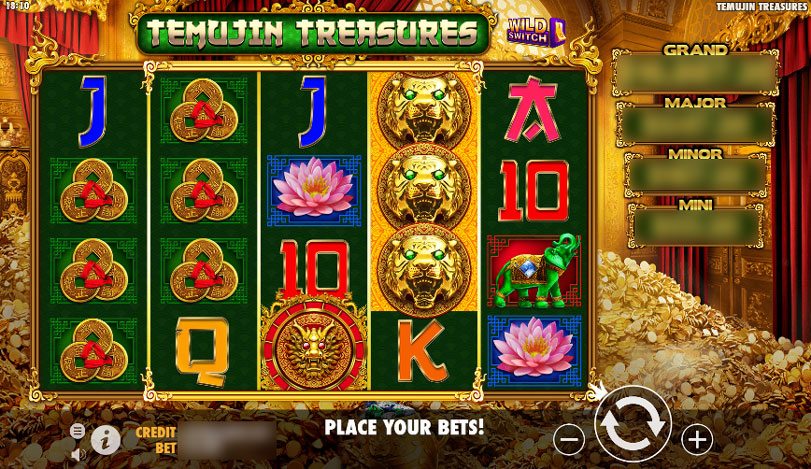 Play Pragmatic Play Slot Games with 96% RTP at Prime Slots Now! 
Find all these 96% RTP slot games and more at Prime Slots, the home of all the best online slots and casino games. Join us today for a high-quality gaming experience and the pick of the best games on the scene. Sign up at Prime Slots now and join the fun.