We're celebrating classic slot action in today's Super 7s online slot machine review. 
The Super 7s online slot was created by Pragmatic Play. It is a 5-reel, 5-payline slot machine. The volatility ranges from medium to high, and the RTP is 96.5 percent. There are no additional features on this traditional fruit machine meaning that the Super 7s slot online is ideal for the OG slot fans. To find out more about this game, keep on reading our Super 7s slot machine review.
Super 7s Slot Technical Features
Knowing that a slot machine will often have 5 reels and 5 paylines is an indication that things will be kept straightforward and this is no exception for the Super 7s slot machine. As traditional as a fruit machine can get, the Super 7s slot has been transformed by Pragmatic Play into a simple, straightforward slot with no unique features but plenty of enjoyment.
We've seen countless fruit machines; some of them are entirely retro in style and harken back to the heyday of land-based slots, while others attempt to shake things up with more contemporary twists. Super 7s, a slot machine with reels full of the standard grapes, oranges, bells, and 7s against what appears to be a rainy window, doesn't stand out from the crowd, but we don't think it was ever intended to The dynamic rain does give an immersive touch, and the colours are strong and vibrant. A welcome variation from the standard beeps and whirs we typically hear in a fruit machine is the soundtrack, which is also upbeat. It is evident that the game's creator, Pragmatic Play, has worked very hard to evoke nostalgia.
With regard to the Super 7s slot UK stats, in particular, the average RTP is 96.5 per cent, which is admirably high given the game's type. It does have a medium to high variance, which could cause some trepidation in more careful gamers. By decreasing the frequency of victories, it raises the risk, while wins may grow larger.
Super 7s Bonus Features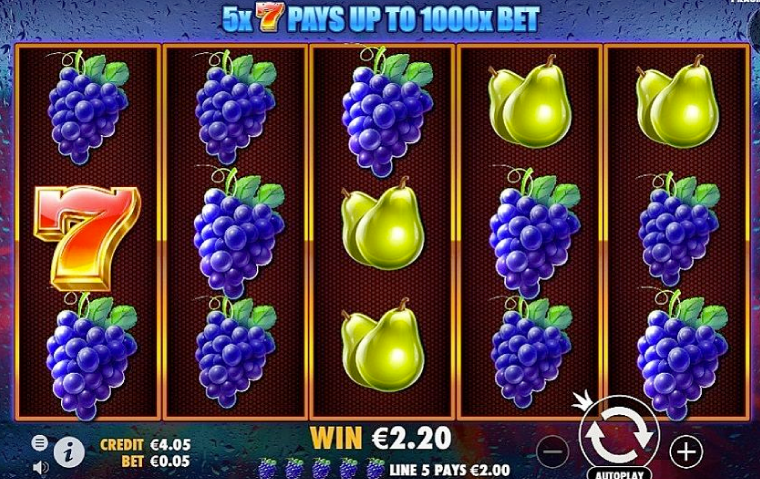 Lots of slots these days are loaded with bonus features, however, the Super 7s casino slot doesn't have any slot bonuses. While this may be shocking to some, it's evident that Pragmatic Play made this conscious decision because they wanted to develop a slot that was uncomplicated, yet still entertaining, which places the emphasis solely on the nostalgic joy of spinning the reels and hoping for a winning combination. 
While certainly designed to appeal to the older slots generation, the Super 7's game can be enjoyed by all which is why this game can be played on any device you like, including on the go via the Super 7s mobile slot. Outside of the options for the device you can play the game on, there truly is little else to talk about in regards to the Super 7s slot bonus features. 
How To Play Super 7s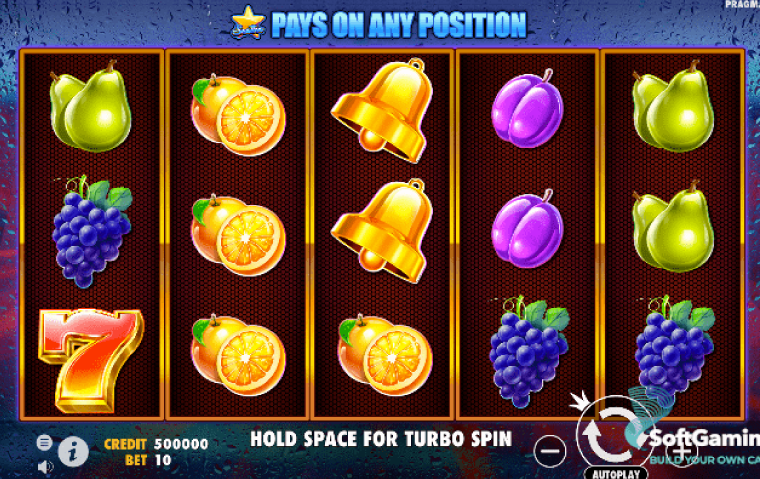 To play the Super 7s slot machine just load the game at Prime slots on your chosen device. Like the theme of the game, getting started with the Super 7s slot is incredibly simple, customizable, and only takes a few clicks to get started. 
You'll need to be aware of the valued symbols and successful combination strategies. The info button, one of three buttons in the bottom left corner, is hidden under the paytable and game rules.

This area also has a useful button that will take you to the settings page. Both ambient music and sound effects can be turned on or off, and you can decide whether you wish to go into battery-saving mode. There is also a link to your game history and a bet adjustor.

The sound can also be controlled using the third button from the bottom of the screen. To make it louder or quieter, you simply adjust the metre.

Displays for your total balance and current bet are located next to these buttons. To switch between the coin and credit views, click here. In either case, it's crucial knowledge for creating and maintaining a budget. Your budget is a way to make sure you don't start chasing losses or taking on more risks than you can handle. Before choosing your favourite bet, make sure it is set up.

Use the plus and minus signs located to the right of the spin button to determine your wager. You can modify your total bet, coin value, and coins per line in the opening window.

Once you're happy with your wager, all that's left to do is click the spin button to set the reels in motion. 
Super 7s Review Summary
As you can tell by our Super 7s slot review, the Super 7s game is designed with very specific players in mind, so you'll have to decide for yourself whether you love what this slot has to offer. At PrimeSlots you can play the Super 7s game as well as a whole host of other great slot games, casino games, and lot more, so sign up and play today.