Beez Kneez Slot Game
We humans generally stay away from bees, but not this time with the Beez Kneez game. Available to play-for-free, it is a fun and lighthearted slot that's great for players just looking for a low-key gaming experience. However, you can definitely play with real money and potentially bag a huge jackpot too. Step into the world of this slot with its vibrant colours depicting a grove of trees against a sunny sky, where you will find the 5x3 grid filled with flowers and insects, including of course bees. It's the game's subtle touches that add to its cute character, like the grid hanging off the same branch as a beehive.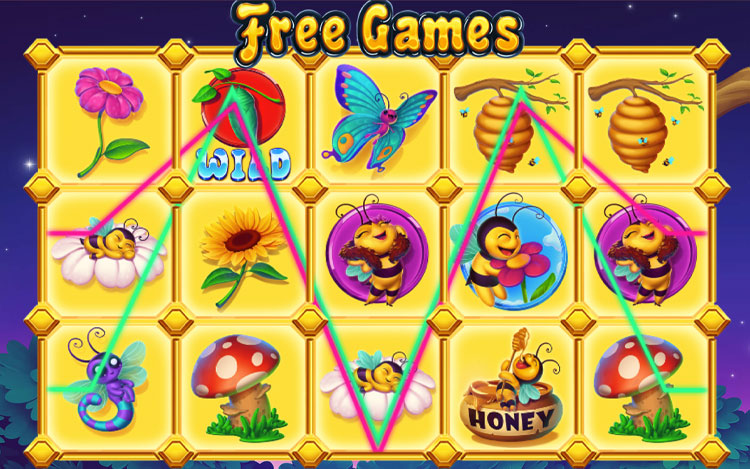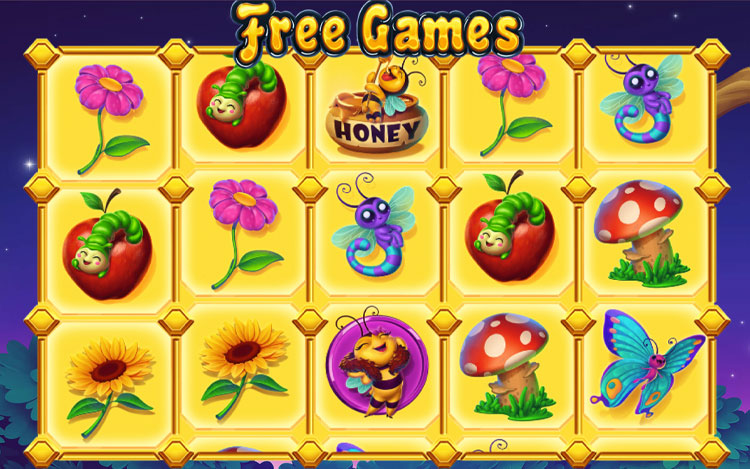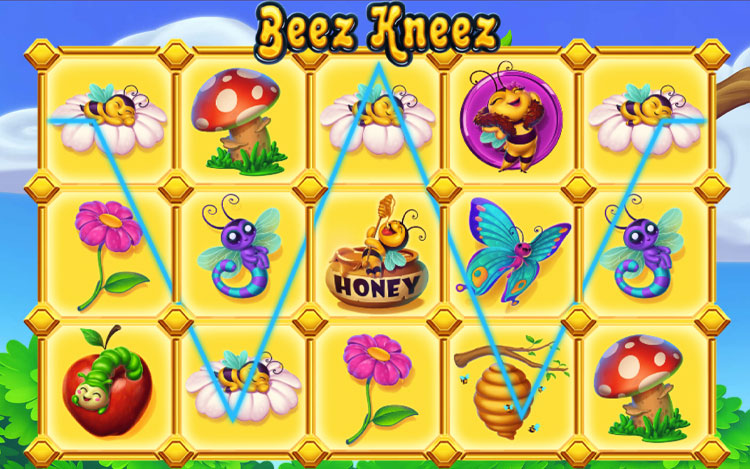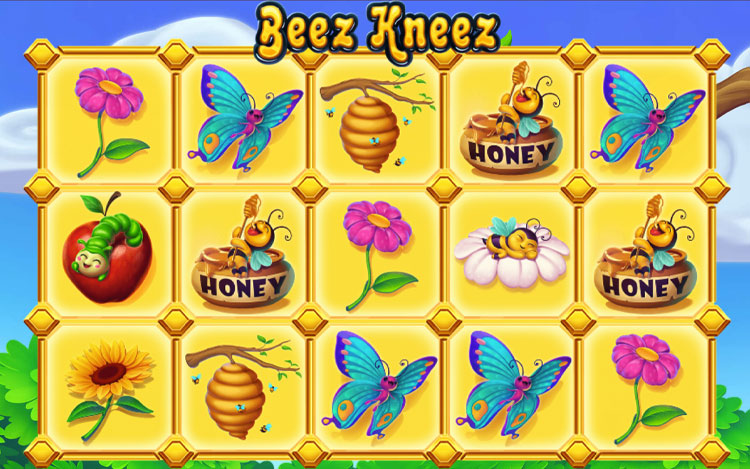 How to Play Beez Kneez Online
The Beez Kneez slot game is essentially a traditional type of slot with a non-progessive jackpot. With the simple but nonetheless challenging objective of landing winning combos on the reels in order to obtain prize money, this slot game's goal is easy to understand. The amount of your wins depends on how many symbols you've matched, their worth on the pay table of the game, and how much your wager is. Symbols higher up the pay table will bag you bigger prizes, while special symbols even grant you access to bonus games. That being said, slots are a game of luck. Even so, it's best to be prepared.
Before you begin, read the game's instructions so you can learn the ins and outs of this slot. Find out more about its features, its rewards system, and whatever tips the game provides. Don't forget to look through the pay table as well. This guide will show you what the symbols on the grid could be and how much your payouts might be should you land them on a payline.
The last things you need to do are to set the number of lines you wish to play on out of the game's 25, as well as to set your desired bet amount between 0.25 and 13. Now that you're ready, all you need to do now is to hit Spin and start!
Beez Kneez Symbols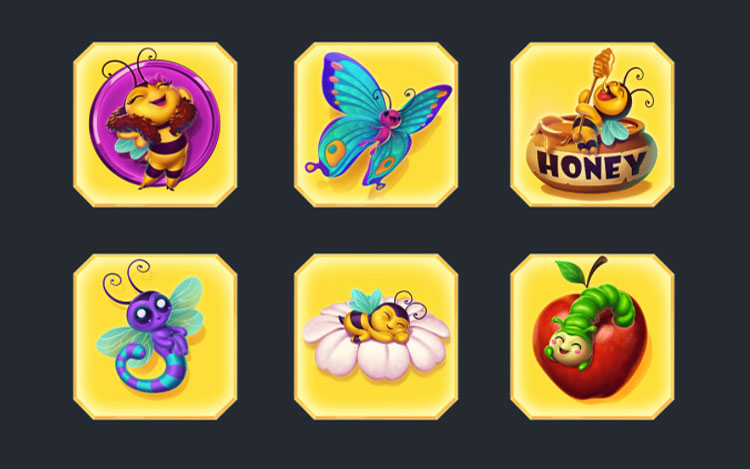 With so many inspirations found in nature, the developers of Beez Kneez slot online decided to prioritise them instead of the classic card symbols often found in slots. And all the better, as these pretty insects and flowers add loads of charm to the game. The most coveted among the slot's regular symbols is naturally the bee, which grants you 5000 coins for a combination of 5 symbols.
Beez Kneez Features
Bonus Mini-Game
The bonus game of the Beez Kneez online slot transports you to a new screen with a field of flowers. Activated by matching scatters, the game requires you to pick flowers. You could possibly win up to 100 times your stake on this mini-game!
Free Spins
Earn up to 25 free spins, depending on how many wilds you match. These free spins rounds also come with a 3x multiplier for increased wins.
Gamble
A classic feature among slots, the gamble is unlocked after every win on the main game. Get the chance to double your wins with up to 5 tries! But be careful as losing this bonus game could also mean you losing all your earnings.
Beez Kneez FAQ
What is the maximum bet for Beez Kneez?
You can bet up to 13 on the Beez Kneez slot machine. Though this is an extremely low maximum bet amount, the bonus games offer plenty of opportunities to bag more prizes.
What is the minimum bet for Beez Kneez?
If you're on a smaller budget, go for the minimum bet amount of 0.25.
Can I play Beez Kneez on mobile?
With mobile optimisation, you can play this game on your phone or tablet wherever you are.
What is the RTP of Beez Kneez?
This slot has an average RTP of 95% but is considered a high-volatility game, which means that you take a greater risk if you gamble the maximum bet amount.
What is the biggest potential win for Beez Kneez?
Should you land the jackpot, you would be looking at a prize of up to 5000 times your wager.
Beez Kneez Mobile Slot
If you're on the go or can't play on a desktop computer, there is an alternative with the game's mobile version. Developed for easy accessibility, the mobile game offers you exactly the same colourful graphics and fast-paced gameplay as the desktop version. For best results, play it in landscape mode.