Slot games have different volatility levels, which refers to the level of risk the game has. Without getting too technical, the higher the volatility of the game the higher the risk and the potential reward. A high volatility game is likely to have bigger prizes on offer, but pay out less frequently.
In contrast, a low-volatility slot will have a smaller top prize but pay out smaller wins more often. In this article, we're going to focus on our favourite high-volatility slots from Booming Games – one of the most exciting names in the online slots industry.

Keep reading to find some exciting new adventure games to try!
Why Are High Volatility Games Popular Among Slot Players?
High-volatility slots are a popular choice with many players because they offer a chance for bigger prizes. If you're a thrill-seeking slots player, this type of game may be just what you're looking for.

However, it's important to remember that it might be necessary to place bigger bets on high-volatility games to be in with a chance of winning a prize. Always gamble responsibly, and never spend more than you can afford to lose.
What Makes Booming Games Slots so Exciting?
Booming Games was founded in 2014, and in its relatively short life it has proved itself as one of the most exciting names in the industry. Its games are known for their fun and engaging themes, varied volatility levels and epic bonus rounds.
With titles like Kim's Wild Journey, Mighty Gorilla and more, Booming Games is one of our go-to providers when we're looking for adventurous, high-quality slots with their own unique character.

Keep reading for a list of the best Booming Games slots out there.
Try These Epic High-Volatility Booming Games
Check out our selection of Booming Games titles below!
Kim's Wild Journey
Kim's Wild Journey follows fearless female explorer Kim as she explores a remote terrain in the hopes of discovering ancient treasure. Match up symbols like maps, binoculars and Wilds for a chance to win a cash prize. 
One of the standout features of the game is Wild Levels, where each consecutive cascading win increases the Wild Level and places up to three random Wilds on the reels. The slot also has a Free Spins round, with four different multiplier levels to work your way through.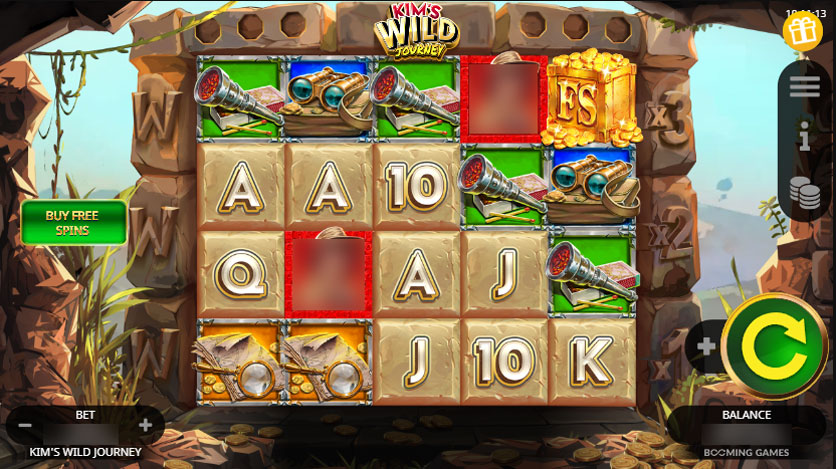 Khan's Wild Quest
Next up it's Khan's Wild Quest, a unique slot game inspired by Genghis Khan – the founder of the Mongol empire. In this high-volatility slot set on the Mongolian steppes, the aim of the game is to match up symbols including horses, eagles and suits of armour.

If you're lucky enough to trigger the Free Spins round you'll get to choose between four different multiplier/free spin combinations. For example, options include for six free spins with a win multiplier of up to 3,024x your bet, or 12 free spins with a win multiplier of up to 120x your bet.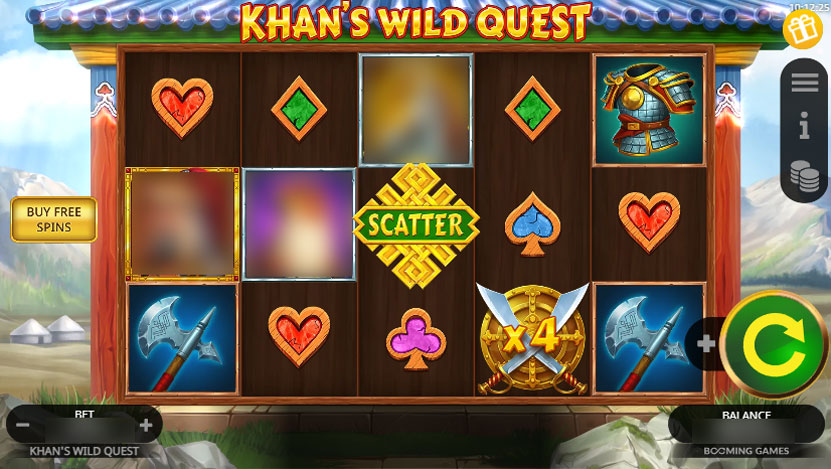 Go Bananza
Go Bananza is an animal-themed slot where you'll be swinging through the jungle to try to match up bananas on the reels. We love the fun design of the game, which features stylish monkey characters wearing hats, gold chains and sunglasses.
Two or more banana symbols on the reels triggers the banana payout feature, with a top prize of up to 2,000x your bet for nine matching symbols. Whenever you land a winning combination in the base game there's a chance to gamble your winnings to potentially increase your prize - but watch out, as you could lose it all!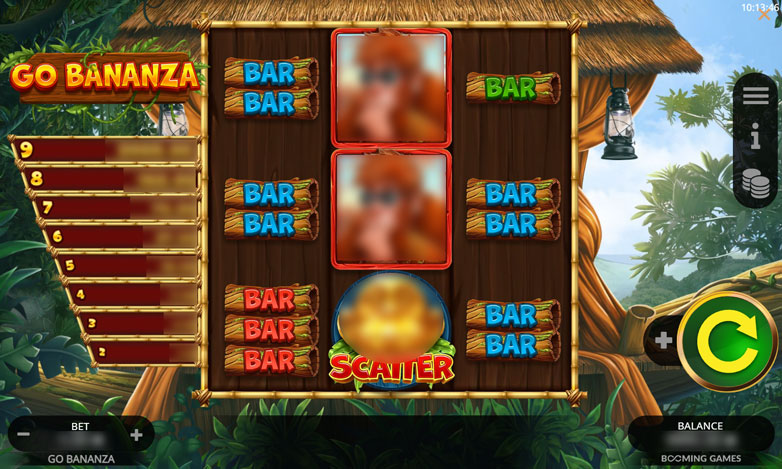 Rhino Hold and Win
We're staying firmly in the animal kingdom with Rhino Hold and Win, an entertaining slot game set on the African savannah. In this safari-themed slot you'll spot flamingoes, crocodiles, leopards and of course rhino as you attempt to match up symbols for a chance to win a cash prize.
The game has a Hold and Win feature, which is triggered by landing six or more gold coin symbols with a value attached. The symbols that triggered the round remain sticky on a new set of reels, and there's a chance to win one of three jackpot prizes.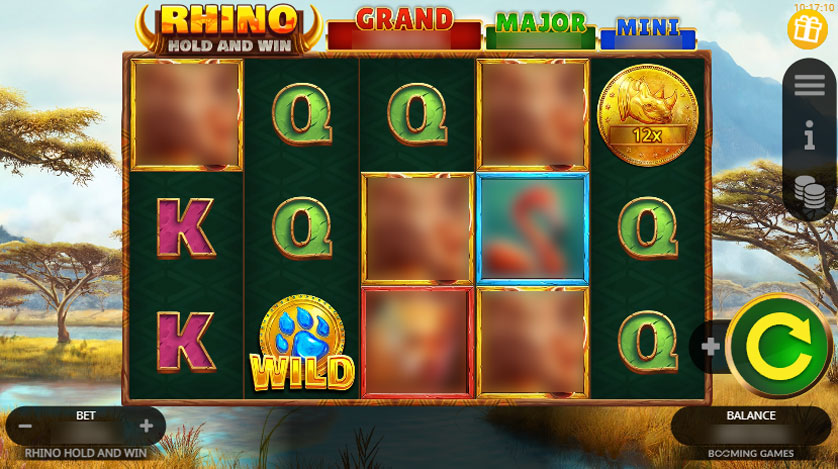 Mighty Gorilla
Last but certainly not least is Mighty Gorilla, a high-volatility slot game featuring a male and a female explorer, a powerful waterfall and of course the mighty gorilla alluded to in the title. The game has a few interesting features, including Minor Elimination, which can be randomly triggered on any spin and removes all lower-value symbols from the reels.
There's also a Free Spins bonus round with up to 20 free spins, plus Random Wilds and Bursting Wilds to give you even more chances to win a prize.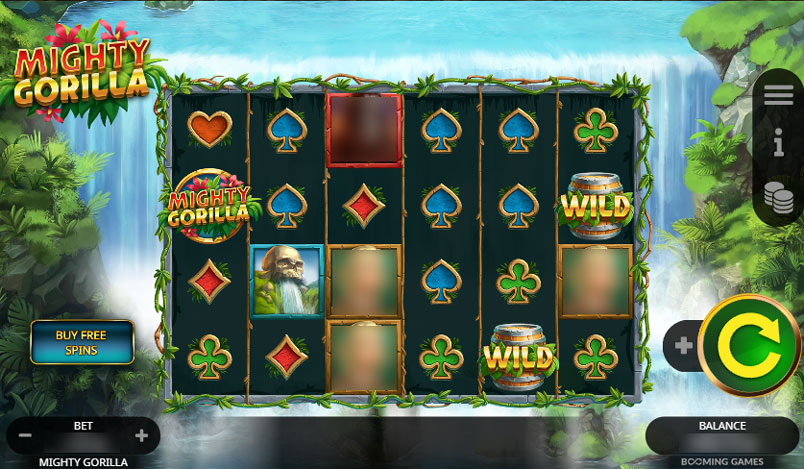 Play These High-Volatility Booming Games Titles at Prime Slots Now!
Find all these Booming Games slots and more at Prime Slots, the place to be for all the best online slots and casino games. Register today for an authentic gaming experience with high-quality slots and the latest gaming technology. Always gamble responsibly, and never spend more than you can afford to lose.